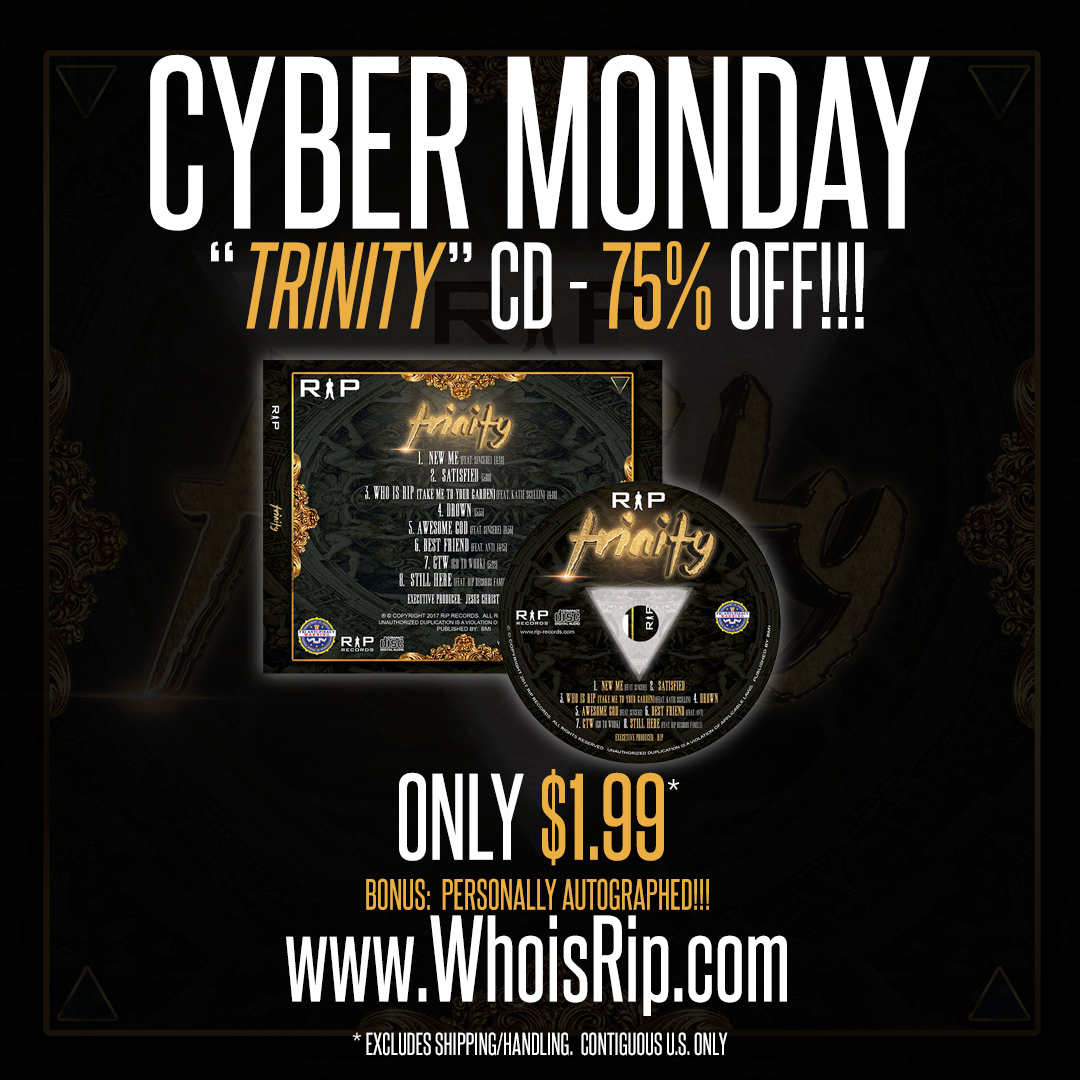 CLICK HERE NOW!
For the first time in Rip's near 20 year recording career, 3 of his singles and his new album, Trinity, are currently being considered and are on the 1st round ballot in The Recording Academy's 60th Annual GRAMMY® Awards! We are asking all Recording Academy voting members to please consider Rip's 3 singles (New Me, Best Friend, and GTW) and latest album, "Trinity", when voting for this year's GRAMMY® Awards.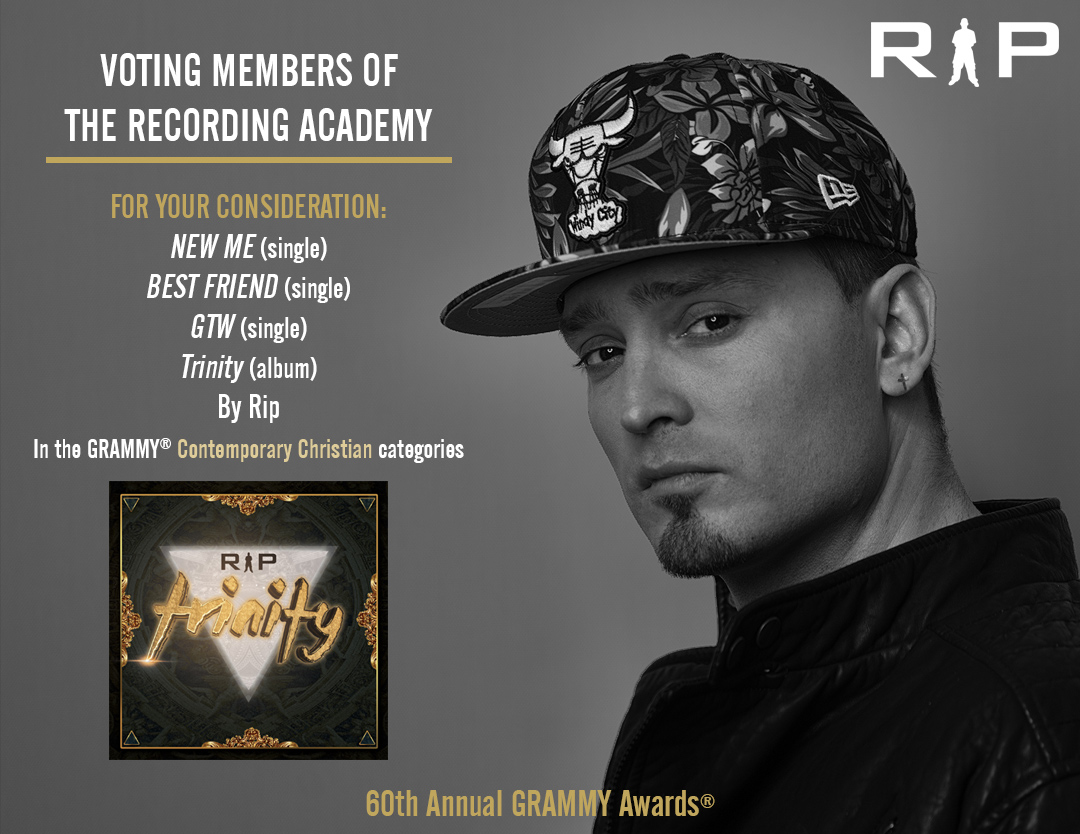 Rip talking "Trinity" on 89.9-FM WORT with award-winning radio host, Rebecca "Bosslady" on "Universal Soul Explosion" 5-14-17 from 2-3am
4.14.17 – Today, award-winning recording artist, Rip, releases a music video for his latest single, "Best Friend" featuring ANT. Rip and ANT took home "Collaboration of the Year" award at the Madison Hip-Hop Awards in 2013 for a previous song, and they have teamed up yet again to bring you "Best Friend". The release is met with perfect timing, as the song that hints at Christ being Rip's "Best Friend", is released over Good Friday/Easter weekend.
"Best Friend" will be available on Rip's third studio album, "Trinity", which is set to be released on Friday, May, 19, 2017.
It's crazy to think that every single moment in my life has been leading up to this very moment right here.  Every decision I've made whether it be to pursue music or not higher my education after high school.  Any career opportunity that I've turned down.  Every show that I have done; every hour I have spent in the studio honing my craft.  Every penny I've invested in my music career and myself.  Every talent and skill that I've learned and acquired over the years.  Every opportunity and person that I've put second to my mission in life.  For every hurt I've been through.  It all comes down to this:  My ultimate purpose in life;  to glorify my Creator with the talents and mission He has blessed me with.  A moment that will change the trajectory of my life & career forever in the direction it's always meant to go.   Truth is, I knew this was my mission for years (if not decades.)  I was just stubborn and wanted to do things my way.  But now comes the time when my music and career takes on a new meaning and purpose.
I want to thank all my supporters for sticking with me all these years…more than half my life.  Crazy.  For those who continue to stick with me:  I love you.  For those who no longer rock with me:  I love you as well.  You've helped bring me to this point in my life.  The point where I can finally find meaning.  So thank you.  each and every one of you.
This song is probably one of the deepest, darkest, most vulnerable songs I have ever put out during my whole career as an artist.   I want to thank Katie Scullin for collaborating with me.  I struggled for many months with finding a singer/writer for this song and looking back, I can't imagine the song being any different than what it is now.   It's what it's supposed to be, all thanks to God.  And I would like to thank everyone that was a part of the making of this video as well.  Y'all got your feet dirty to help support a dream of mine like it was your own (including walking in muddy woods and waters…haha!)
So ,without further ado:  "Who really is Rip?  And why is he making this Jesus so central?"