Round 1 of voting ends October 4th!!!
To vote for Rip, head over to: www.broadjam.com/mhha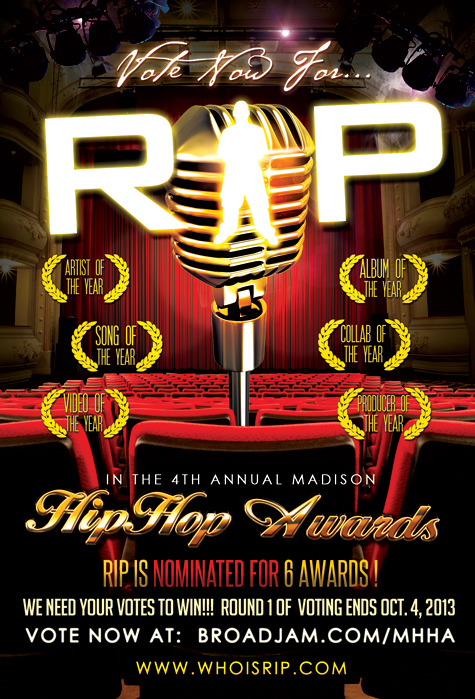 9-11-13 – Today Recording Artist Rip released an official teaser trailer for his upcoming film "The Making of a Sellout". The film will follow Rip's life growing up and his whole music career. It will be released this fall in a DVD/CD combo pack accompanying the re-release of his latest album "Sellout" (which will also include bonus tracks). The DVD will also include all 14 of Rip's Music videos released to date!!
Coming this fall. Official release date to be announced soon!